Don't look over here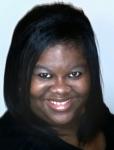 Join Date: Oct 2002
Location: Kansas City, MO
Casino cash: $9087
Young arms the key to Royals' success
---
Young arms the key to Royals' success

By John Sickels
Special to ESPN.com


I spent the weekend in Nebraska watching the Omaha Royals and the New Orleans Zephyrs play three games. The weather was gorgeous, and it was a terrific way to start the season. As much as I love major league baseball, I find that going to a minor league game is just as enjoyable, if not more so in many ways. Depending on the park and the team, the minor league experience can be more intimate and is usually a friendlier (and cheaper) setting for family entertainment.

On a non-baseball note, I want to thank Roy Williams for 15 great years as Kansas men's basketball coach. I spent a couple of years as a teaching assistant at KU in the early 1990s. It was known that if you had a problem with any basketball player in your class not performing up to standards, you could inform Williams and the problem would be resolved, and not by intimidating the teacher as so often happens at other schools. He ran a great program that was notable because, unlike many other successful college programs, it was a clean one. You will be missed, Roy.

Anyway, enough rambling. To the mailbag!

P.K. asks: I've seen the Royals pitchers dominate during their first 11 games and I was wondering what realistic expectations for them would be for this season. How do you think each of them will do? How about Ken Harvey, I've been a big fan since he was at Nebraska. What will he hit? And are Kyle Snyder and Jimmy Gobble going to see action for the Royals this summer?

We will profile Royals closer Mike MacDougal later this week and Kansas City's 10-1 start is certainly exciting for long-discouraged Royals fans.

I don't think anyone believes the Royals are going to win the division this year. But things are looking up, and a .500 season is a realistic expectation should things continue to go well. That would be a huge improvement over last year and lay a solid foundation for 2004.

Young pitching is the strength of the roster. Of the rotation group, I think Runelvys Hernandez is the best bet for continued good pitching this year. He changes speeds like a master and keeps the ball down to take advantage of good infield defense. Jeremy Affeldt is a well-kept secret. Chris George seems to have solved the confidence problems that plagued him in Triple-A last year, and has improved his breaking pitch. Miguel Ascencio needs more polish in my opinion and seems the biggest risk for a quick backslide.

The bullpen features some extremely live arms in MacDougal, Ryan Bukvich, and D.J. Carrasco. There will be growing pains at some point, so expectations need to be kept rational. I think the biggest questions are on offense. Harvey is off to a good start and is a threat to hit .300, but Angel Berroa's offense is shaky, Brent Mayne can't keep up his Bill Dickey impersonation for long, Dee Brown still has a lot to prove, and there are few offensive reinforcements in the minor leagues. The possibility of a budget-forced Carlos Beltran trade remains a distraction.

The best prospects nearly ready for The Show are pitchers like Snyder, Gobble, and Jeremy Hill. All three should appear in K.C. at some point this summer, hopefully later rather than sooner as they could all use additional growing time. Backing them up is prospect Zach Greinke, who reminds scouts of Bret Saberhagen. He's at Class A Wilmington and coaches love his fresh arm, live fastball and sharp control.

Overall, yes, things are looking up in K.C. But despite the 10-1 start, the rebuilding project still has numerous obstacles to overcome. The farm system is very weak in hitting for one thing. Injuries can wipe out young pitching staffs like an F-5 tornado through a wheat field. Kansas City fans should avoid getting giddy too soon.

The best thing about all this is that a good season dramatically increases the chance to keep Mike Sweeney, and maybe even Beltran, in town.

A Brewers fan asks: I would just like to know what happened to outfield prospect Cristian Guerrero? I haven't seen anything about him in any prospects lists for the Brewers.

Guerrero is a great athlete, and a cousin of Vladimir and Wilton Guerrero. He emerged as one of the best prospects in the Brewers system with strong performances in 2000 and 2001, hitting for average and power in A-ball. But he botched the transition to Double-A last year, hitting just .223 with a dismal 26/101 walks/strikeouts ratio in 394 at-bats for Huntsville. He is off to another slow start this year, hitting .167 in his first 10 games, again at Huntsville. He is quickly slipping off the prospect radar.

Guerrero still has lots of athletic ability, but he's been unable to adjust to Double-A pitching, chasing too many offerings outside the strike zone and not controlling the plate. At age 22, he still has time to fix things, but a change of scenery and an extensive alteration in his approach at the plate will be necessary to salvage his career.

Michael F. writes: What view do you have of the Mets' Scott Kazmir? Is he the real deal? Or is it just N.Y. hype? Would love to know. Thanks.

New York's first-round pick in 2002 out of high school in Houston, Kazmir is not just hype. He's one of the best prospects in baseball and possibly the best southpaw prospect in the game. Kazmir has fanned nine in his first 3.2 innings this year. This is on the heels of his 34/7 strikeout/walk ratio in 18 innings last year in the New York-Penn League, extremely impressive for a guy just a few months out of high school. Kazmir has electric stuff, drawing comparisons to Billy Wagner. He'll need to refine his command a bit, but some scouts think he'll be close to the major leagues within a year or two, again very rapid progress for a high school pitcher. Injuries are always a risk with young pitchers, so by definition Kazmir is not a sure thing. But no, his prospect status isn't just a reflection of intensive New York media attention.

Will G. writes: I was wondering what you thought of Pirates prospect Sean Burnett. At 20 years old, he is still very young but seems to have poise beyond his years. His low strikeout totals have worried many people, but he seemed to dominate last year in A-ball. Do you think he will be a serviceable major leaguer, or do his low strikeout totals predict future disappointment? Thank you.

We will be watching Burnett's performance in Double-A this year very closely. As you point out, his strikeout rates in A-ball were very low -- just 96 in 155 innings last year. He also went 13-4 with a 1.80 ERA and walked just 33 guys, but the low strikeout rate was a warning that success in Double-A was not guaranteed.

Burnett has started two games so far for Double-A Altoona, and has thrown well, allowing just six hits and a run in 10.2 innings with two walks. He's also fanned NINE, much better than last year's ratio. Granted the sample size is minuscule. But if he can add a strong K/IP mark to his already excellent K/BB and ERA ratios, he will remove any lingering doubts about his status as one of the top southpaw prospects in the game. He doesn't have the best fastball in the universe, but he changes speeds with aplomb, throws strikes, and as you mention is extremely poised.