I'm with stupid ^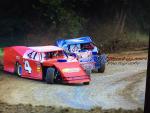 Join Date: Aug 2001
Location: Small town, Missouri
Casino cash: $0
Don Banks SI.com: Snap Judgments
---
Got this off yahoo sports.

Snap Judgments
Don Banks, SI.com

Don Banks
SI.com

The fixes on defense have apparently taken this time in Kansas City. Don't look now, but maybe, just maybe, the Chiefs finally have themselves an honest-to-goodness D-E-F-E-N-S-E. Among the biggest first-week shocks was Kansas City's total domination of the New York Jets' offense, which admittedly administered many self-inflicted wounds.

• Not a bad bunch of debuts for some of the big-name free-agent defensive backs around the league. The rundown:

Kansas City cornerback Patrick Surtain recovered a Jets fumble and picked off a Chad Pennington pass before being injured on the return.

Minnesota safety Darren Sharper intercepted a Brian Griese pass and took it back 88 yards for the Vikings' first touchdown of the season in a 24-13 upset loss to visiting Tampa Bay.

Vikings cornerback Fred Smoot also got in on the act, intercepting Griese.

And New York Jets cornerback Ty Law picked off Chiefs quarterback Trent Green in the end zone, helping keep his out-manned team close for a while.

• Speaking of the Jets, Pennington fumbled four times and threw that interception to Surtain -- all in the first half. Pennington finished with a staggering six fumbles -- a few of them on botched center exchanges -- and lost two of them. The Jets were so bad at Kansas City that they set off fraud alerts all over the country.

And don't you just know that somewhere Paul Hackett is smiling. The former Jets offensive coordinator took most of the heat for New York's ineffectiveness in recent years, but new Jets O.C. Mike Heimerdinger didn't exactly get his unit off to a record-breaking pace.

• Could the Chiefs have a running back controversy? When Kansas City's Larry Johnson out-rushes Priest Holmes -- 110 yards to 85 -- well, that's just not fair.

Guess this means Johnson has definitely taken the diapers off, right Dick Vermeil?

• And there's now at least one more team that boasts ridiculous depth at running back: Pittsburgh. Somebody make a point of explaining the legend of Wally Pipp to Steelers running back Duce Staley. With Willie Parker rushing for 161 yards on 22 carries against Tennessee, Staley might not get his starting job back when he's healthy.

• Boy, that sophomore jinx stuff really rattled Ben Roethlisberger. He only managed 178 yards and two touchdowns -- in the first half -- against Tennessee. He finished 9-of-11 for 218 yards and those two scores, and it doesn't look like his abysmal AFC title-game performance phased him.

• Sorry, Cowboys. But until further notice, the New Orleans Saints are America's Team. And it's not even close.

• Welcome back, Steve Smith. The Panthers receiving game is officially yours to lead once again.

• Kudos to Terrell Owens for auctioning off his NFC Championship Game ring for Hurricane Katrina relief. But that was the easy part. Buying back any semblance of a good reputation will be considerably tougher.

• Tampa Bay's Carnell Williams might have been the third running back taken in this year's draft, but he was first among the big three on Sunday. By a Metrodome mile. Williams started slowly but finished with 148 yards on 27 carries (including a game-clinching 71-yard touchdown scamper) in the Bucs' upset win at Minnesota.

His former Auburn teammate, Ronnie Brown, had a respectable 57 yards on 22 carries in Miami's upset of Denver, adding a nifty one-handed 4-yard reception late in the game. As for Chicago's Cedric Benson ... well, his long holdout is still costing him where it counts: on the field. Playing in relief of Thomas Jones, Benson managed only 10 yards on three carries in the Bears' 9-7 loss at Washington.

• Well that didn't take long. So it's Mark Brunell in for an injured Patrick Ramsey in Washington. And you just know Joe Gibbs is itching to get rookie QB Jason Campbell loose.

• How long until Jake Plummer's act wears thinner than the air in Denver? Plummer stunk up the joint against the Dolphins, going almost 21 minutes into the game without completing a pass. He started the game against the Dolphins 0-for-6, and in truth, things didn't get a whole lot better.

• When Denver can't run the ball (70 yards on 20 carries, with one of those runs going for 30 yards), things sure go south in a hurry for the Broncos.

• It didn't take long for Denver to need its vaunted depth at running back. Starting halfback Mike Anderson didn't even make it out of the first quarter at Miami before suffering a rib injury. Tatum Bell, your number just got called, and you didn't really respond (47 yards on 13 carries, including a 30-yard run).

• It has come to this: defensive end Courtney Brown, inactive for the Broncos. New team, same sad underachieving story for the No. 1 overall pick in the 2000 NFL draft. Ron Dayne, the 11th selection in 2000, was also inactive for Denver at Miami. Think about that quinella when April rolls around and everybody in the NFL claims some sort of draft expertise.

• Speaking of disappointments, that A.J. Feeley makes for a pretty well-paid No. 3 quarterback in Miami. If you want to know why former general manager Rick Spielman is no longer part of the Nick Saban administration in Miami, it's because the Dolphins' new boss man could never accept that Spielman paid Philadelphia a second-round draft pick for Feeley.

• I happen to think Jerry Rice should have retired a couple years ago, but somehow, an NFL regular-season Sunday without Rice doesn't feel quite right.

• When he was helping win Super Bowls in New England, Patriots offensive coordinator Charlie Weis always believed he'd make a heck of a head coach given the chance. Turns out he was right. And Notre Dame looks like the beneficiary. But the start wasn't quite so fast for Romeo Crennel in Cleveland.

• It's early, but Bengals quarterback Carson Palmer did nothing at Cleveland to discourage the belief that he's poised for his break-through season.

• Other than Corey Dillon's inability to find enough running room on Thursday night, the Patriots' season-opening win over Oakland would have looked right at home with any of their 34 victories in 2003-2004. And the rest of the NFL knows what that means: Be afraid. Be very afraid.

• I knew that Alex Smith was going to make for a heck of a pro. True, I didn't necessarily mean the former Stanford tight end the Bucs drafted in the third round, but let's not quibble. Smith scored Tampa Bay's first two touchdowns Sunday at Minnesota, on receptions of 23 and 2 yards.

That other Alex Smith, the No. 1 overall pick by San Francisco, remains a backup behind Tim Rattay.