The Boom Boom Room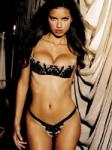 Join Date: Aug 2000
Location: Far Beyond Comprehension
Casino cash: $22627
Rang:Clowney, Matthews again have linemen on top
---
2014 Big Board: Clowney, Matthews again have linemen on top
Quote:
1. Jadeveon Clowney, DE, South Carolina (6-6, 268, 4.65)*: It is difficult to describe Clowney and not fall into the trap of hyperbole. He has more than lived up to his billing as the top prep prospect in the country in his first two seasons with the Gamecocks, however, and boasts the skillset to rank among the truly elite prospects of his generation.

2. Jake Matthews, OT, Texas A&M (6-5, 305, 5.14): Luke Joeckel received most of the attention at Texas A&M, but there are some who believe Matthews (the son of Hall of Famer, Bruce) will wind up the better prospect. If Matthews handles the jump to left tackle as smoothly as scouts anticipate, a top-five selection is a virtual lock.

3. Teddy Bridgewater, QB, Louisville (6-3, 220, 4.65)*: Bridgewater has dominated the Big East in his first two seasons and eased any concerns over his level of competition with an MVP performance in a Sugar Bowl win against an extremely talented Florida defense.

4. Taylor Lewan, T, Michigan (6-7, 310, 5.04): Possessing an incredible combination of size and athletic ability, Lewan has earned comparisons to former Michigan standout Jake Long throughout his career with the Wolverines.

5. Stephon Tuitt, DL, Notre Dame (6-5, 303, 4.89)*: Overshadowed by Manti Te'o and even nose guard Louis Nix III a season ago, Tuitt's length, power and surprising quickness will ultimately earn him the highest grade from NFL scouts.

6. Tajh Boyd, QB, Clemson (6-1, 225, 4.68): Every team is looking for "the next Russell Wilson." In terms of his size, poise, mobility and arm talent, Boyd is one of the few quarterbacks to warrant comparison to the Seahawks' young standout.

7. Cyrus Kouandjio, T, Alabama (6-5, 312, 5.12)*: Some questioned the wisdom of moving Barrett Jones from left tackle (where he'd won the Jacobs Blocking Trophy as the SEC's best lineman) to center in 2012. The reason for the switch was Kouandjio, a physically-blessed athlete who some have compared to former Redskins Pro Bowler Chris Samuels, the No. 3 overall pick out of Alabama in 2000.

8. Anthony Barr, OLB, UCLA (6-4, 238, 4.73): As the No. 5 pick of the 2013 NFL draft, Ziggy Ansah showed just what a breakout season can do for a pass-rusher. Barr, a former running back, exploded onto the Pac-12 scene last year to the tune of 21.5 tackles for loss and 13.5 sacks. If he can duplicate that success as a senior, he could wind up in the top 10, himself.

9. Marqise Lee, WR, Southern Cal (6-0, 195, 4.51)*: The reigning Biletnikoff winner as the nation's top receiver, Lee possesses extraordinary agility and burst, making him a threat to score every time he touches the ball.

10. Bradley Roby, CB, Ohio State (5-11, 190, 4.42)*: The Buckeyes used to churn out first-round defensive backs annually. Roby, who possesses spectacular straight-line speed and quick hands, will renew the tradition.

11. Kyle Van Noy, OLB, BYU (6-3, 235, 4.67): While Ziggy Ansah received most of the hype at BYU, Van Noy was far and away the more consistent defender, registering an eye-popping 22 tackles for loss, 13 sacks, six forced fumbles, two interceptions and two blocked kicks. What can he do for an encore now that opponents will be focusing on him?

12. Austin Seferian-Jenkins, TE, Washington (6-6, 267, 4.75)*: A two-sport star for the Huskies (football, basketball), ASJ provides a unique combination of size, overall athleticism and ball-skills, making him a true mismatch for opponents. He was suspended indefinitely by coach Steve Sarkisian in the spring following a DUI arrest, but is expected to play this fall.

13. C.J. Mosley, LB, Alabama (6-2, 232, 4.56): Athletic and instinctive, Mosley is a true three-down linebacker capable of making plays against the run and pass. He's among the best all-around football players in what appears to be a much stronger 2014 draft class, but his lack of elite size could keep him out of the top 10.

14. Antonio Richardson, OT, Tennessee (6-6, 332, 5.16)*: Nicknamed "Tiny," Richardson and his game proved anything but last season at left tackle for the Vols. Richardson remains a bit raw but was one of the few tackles to keep Clowney off his quarterback.

15. Jason Verrett, CB, TCU (5-10, 182, 4.49): Verrett lacks the size so en vogue in today's NFL, but agility and ball skills never go out of style for cornerbacks. Verrett led the Big 12 with 22 passes defended and six interceptions in 2012.

16. Louis Nix III, DT, Notre Dame (6-3, 326, 5.17)*: Possessing broad shoulders, a thick lower half and surprisingly quick feet, Nix III is a classic run-stuffer with enough burst and determination to threaten the pocket, as well.

17. Sammy Watkins, WR, Clemson (6-1, 200, 4.49)*: It was Watkins, not USC's Lee, who was the more impressive pass-catcher as a freshman, but injuries and suspension led to a disappointing sophomore campaign for the Clemson star while Lee won the Biletnikoff Award. Long and athletic, expect Watkins to re-emerge in 2013.

18. Loucheiz Purifoy, CB, Florida (6-0, 185, 4.47)*: An explosive athlete with a knack for making big plays at cornerback and on special teams, Purifoy is expected to see significant time at receiver in 2013, as well.

19. Colt Lyerla, TE, Oregon (6-5, 245, 4.59)*: Overshadowed a bit at Oregon but shows a combination of size and overall athletic ability that has earned comparisons from a number of veteran Pac-12 observers to former Arizona Wildcat Rob Gronkowski.

20. A.J. Johnson, ILB, Tennessee (6-2, 240, 4.73)*: For all of the talk a year ago about Manti Te'o, Arthur Brown or Kevin Minter, for my money, the most impressive inside linebacker in the country was Johnson. He led the SEC with 138 stops while also contributing six touchdowns as Tennessee's short-yardage back.

21. William Sutton, DE, Arizona State (6-1, 288, 4.79): Sutton is undeniably smaller than scouts would prefer, but he uses his natural leverage advantage well, slicing through gaps to terrorize opponents. Sutton led the Pac-12 in both tackles for loss (23.5) and sacks (13) in 2012 and was voted the conference's most dominant defensive lineman -- over Carolina Panthers first-round pick Star Lotulelei, among others.

22. David Yankey, OT, Stanford (6-5, 302, 5.08)*: Scouts love Yankey's upside and versatility. He won the Morris Trophy as the Pac-12's top offensive lineman in his first season at left tackle ... as a sophomore.

23. David Fales, QB, San Jose State (6-3, 220, 4.88): Fales signed with SJSU as a lightly recruited JUCO prospect, but turned heads by leading the country with a 72.5 percent completion percentage. His anticipation and accuracy make up for less than ideal size and arm strength.

24. Adrian Hubbard, OLB, Alabama (6-5, 252, 4.76)*: They don't rebuild at Alabama, they simply reload, and Hubbard is the next star on defense to keep an eye on. The lanky pass-rusher recorded 10 tackles for loss, six sacks and three forced fumbles in a breakout sophomore campaign and could be on the verge of much bigger things.

25. Brandon Coleman, R, Rutgers (6-5, 220, 4.59)*: Towering over most cornerbacks, Coleman is an ideal red-zone target with sneaky downfield speed. His 10 receiving touchdowns in 2012 tied the school's single-season record. Don't be surprised when he breaks the record as a junior.

26. Ka'Deem Carey, RB, Arizona (5-10, 200, 4.53)*: Carey led the country with 1,929 yards a season ago, demonstrating vision, burst and elusiveness. If he can clear up concerns about his maturity, Carey could overtake former first-round pick Trung Canidate (selected No. 31 overall by the Rams in 2000) as the highest drafted runner in school history.

27. James Hurst, OT, North Carolina (6-6, 310, 5.43): Entering his fourth season as the Tar Heels' left tackle, Hurst won't have to worry about being overshadowed this year by guard Jonathan Cooper, and therefore will begin to get the first-round buzz his game deserves.

28. Trent Murphy, DE/OLB, Stanford (6-4, 261, 4.80): Murphy registered 18 tackles for loss and 10 sacks to lead the Cardinal in both categories a season ago. The stout, broad-shouldered athlete may project best as a defensive end rather than as a stand-up linebacker for some.

29. Derek Carr, QB, Fresno State (6-3, 212, 4.79): While not as polished as older brother David was entering his senior season, Derek has the frame, confidence and rocket arm to shoot up draft boards with a big final campaign for the Bulldogs.

30. Morgan Breslin, DE/OLB, Southern Cal (6-2, 250, 4.67): Breslin exploded for 13 sacks in his first season with the Trojans after signing as a highly regarded JUCO prospect. Breslin's burst and tenacity could make him every bit as intriguing to 3-4 teams looking for a standup linebacker as 4-3 teams in need of a defensive end.

31. Jackson Jeffcoat, E/OLB, Texas (6-5, 245, 4.67): The son of former Cowboys standout Jim Jeffcoat, Jackson has the length and athleticism to earn a first-round grade, but durability is a concern.

32. Danny Shelton, DT, Washington (6-1, 318, 5.22)*: A classic nose guard with great strength and shocking quickness, Shelton could be on the verge of a breakout junior campaign.